Bay, Cobalt blue hand knit cardigan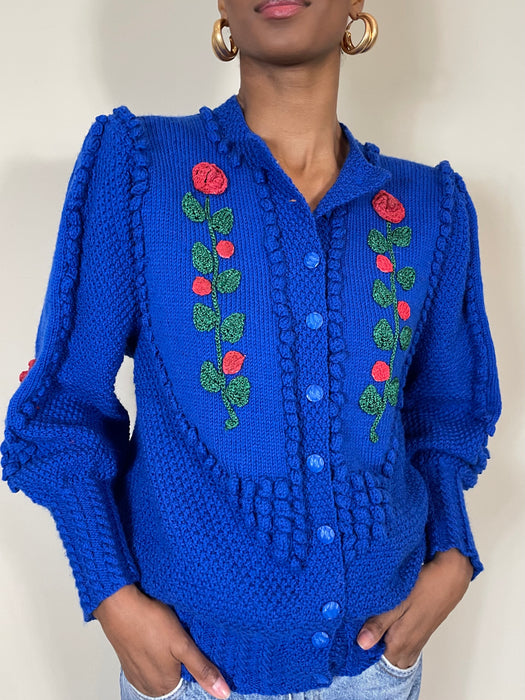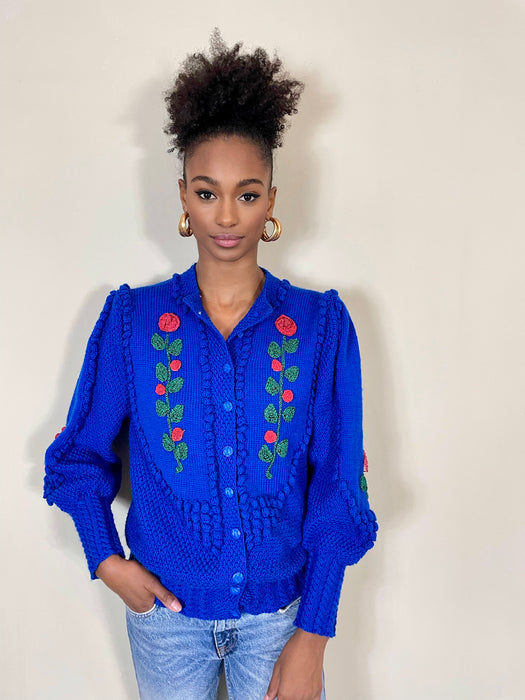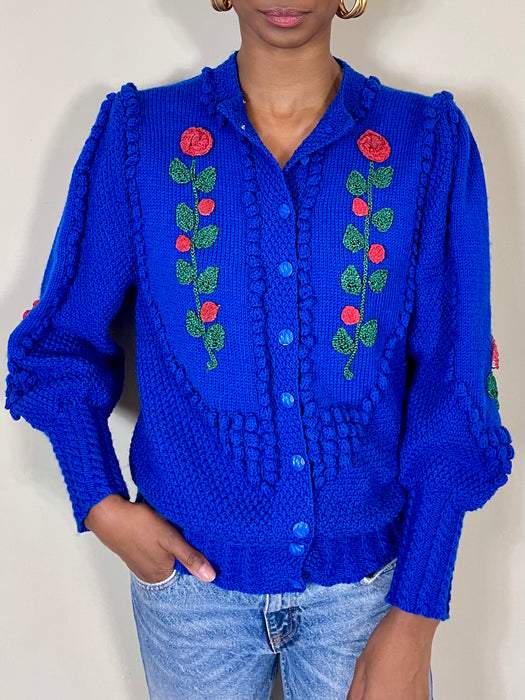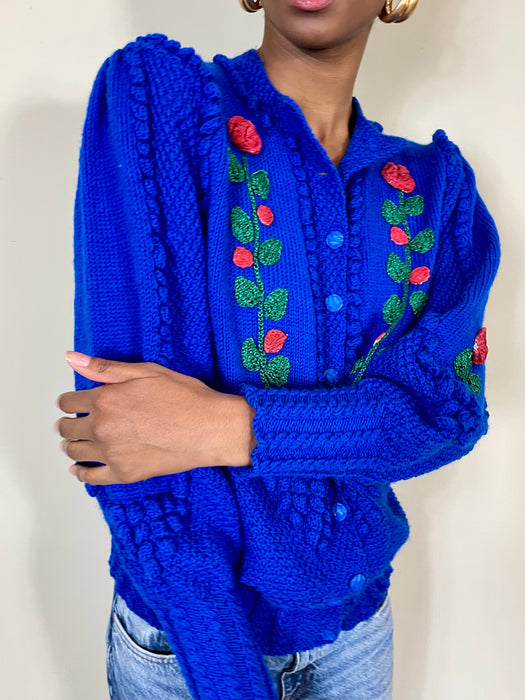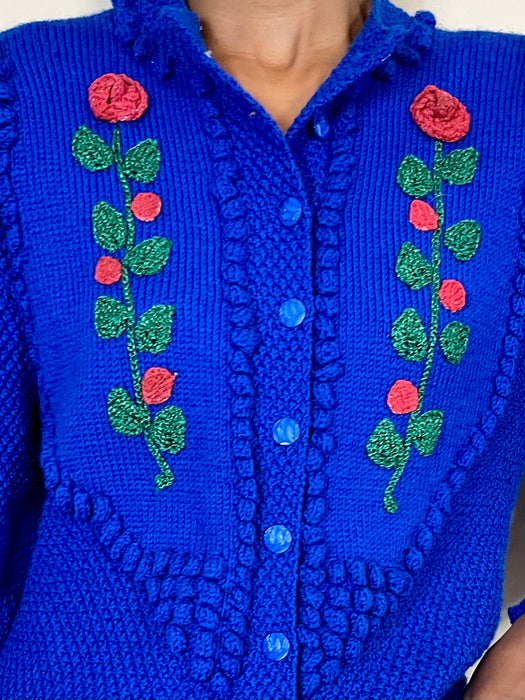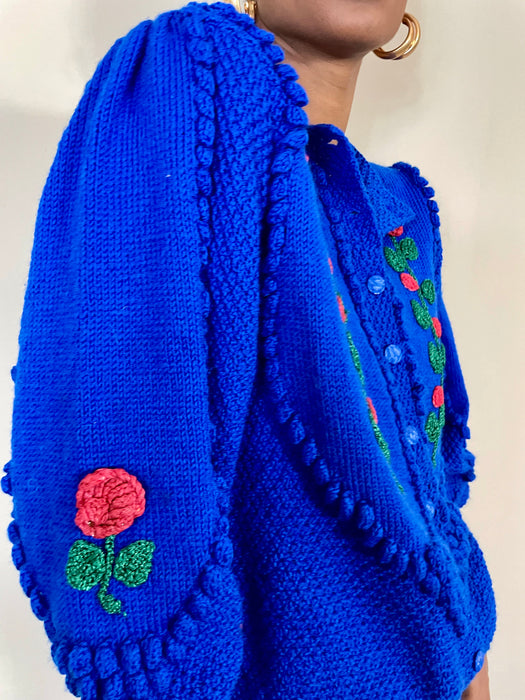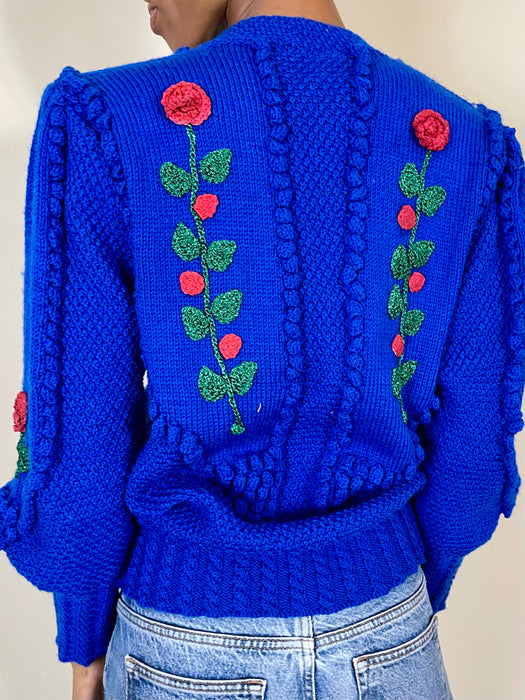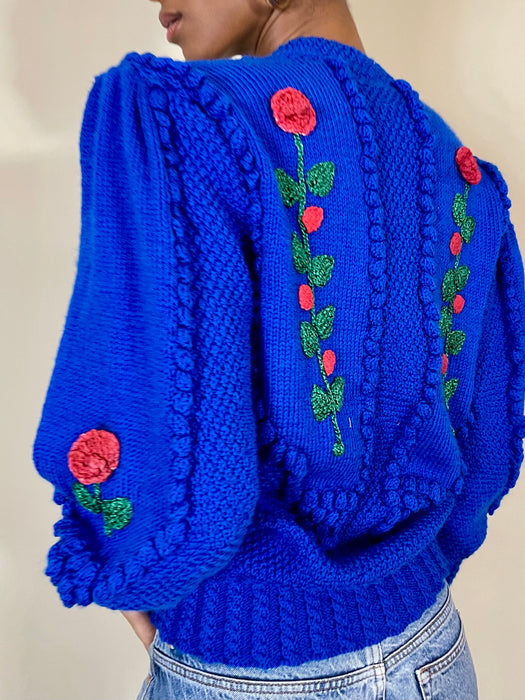 The most incredible soft wool vintage cobalt blue cable knit cardigan. Hand made and full of intricate details. Has front lucite buttons, a slight collar, tailored sleeves and just the right amount of pretty floral crochet detail on front and back. A real statement piece!
All our knitwear is dry cleaned and refreshed.
Size UK 10/12