Birdie, Antique kimono embroidered gown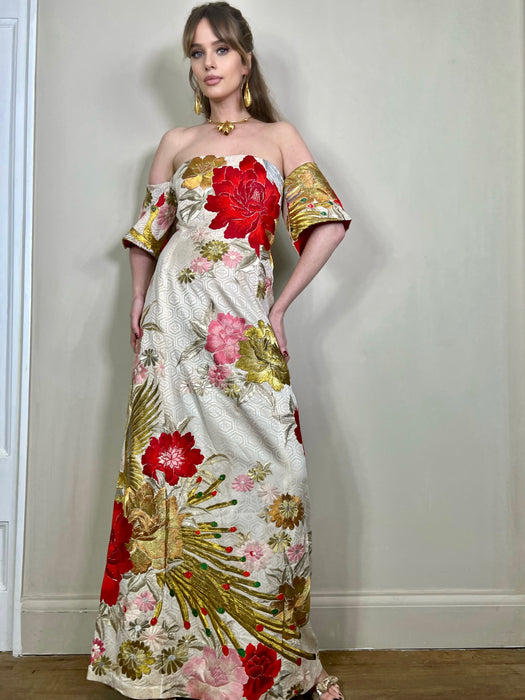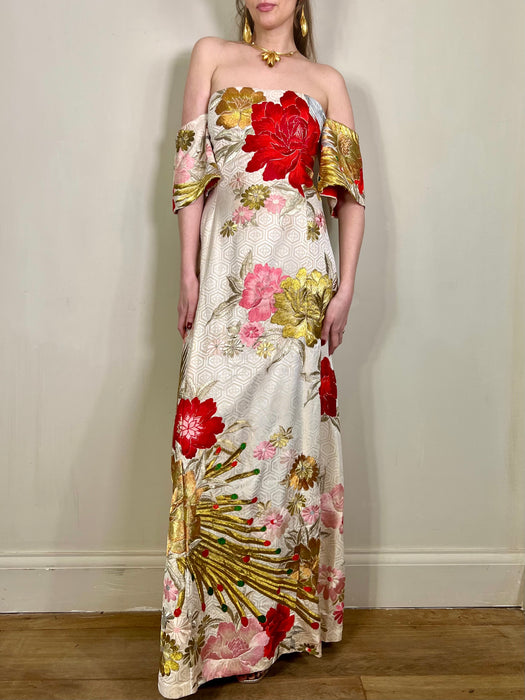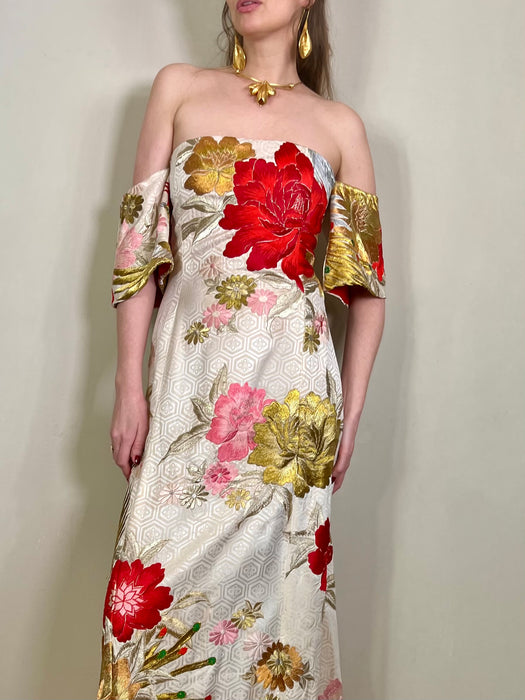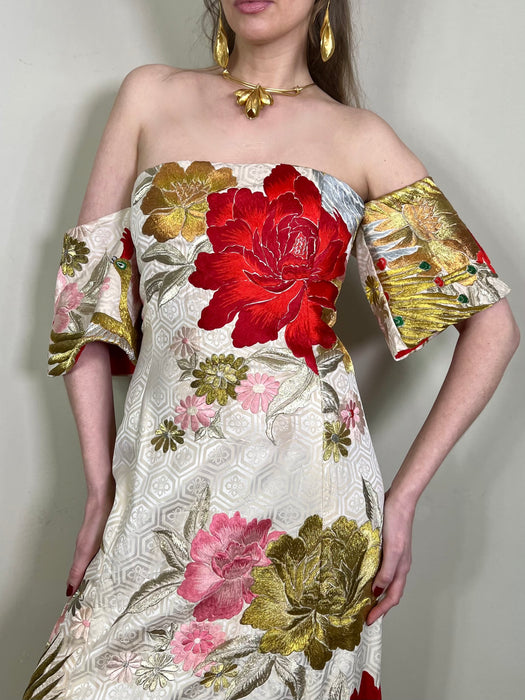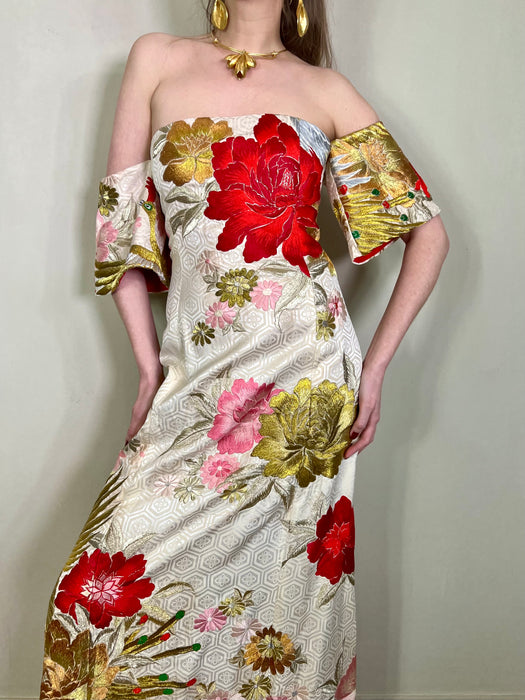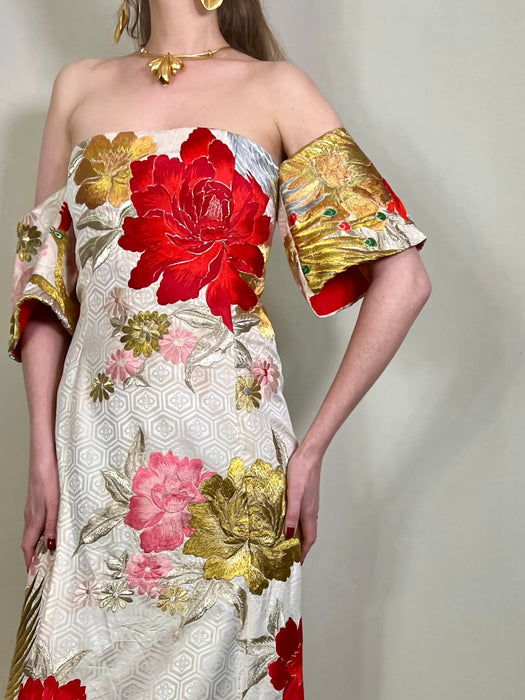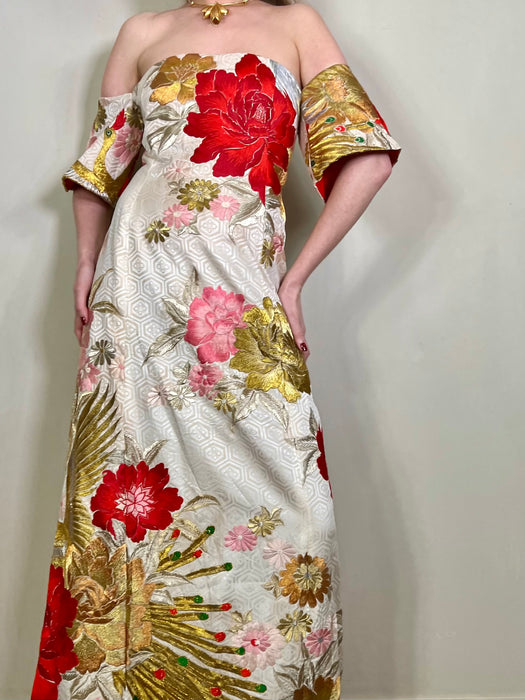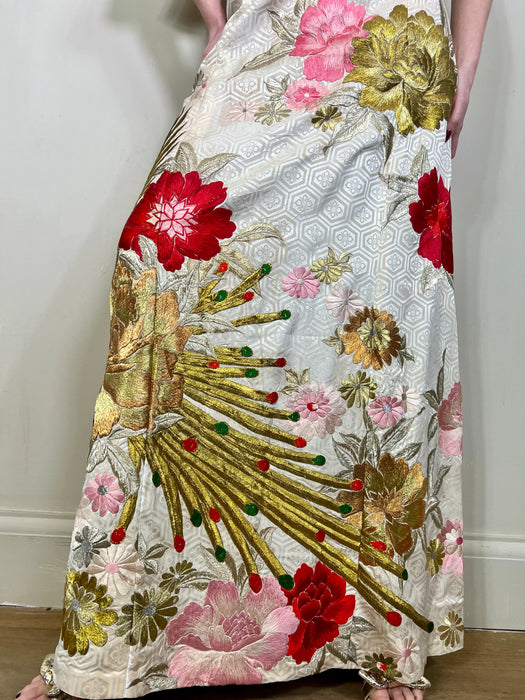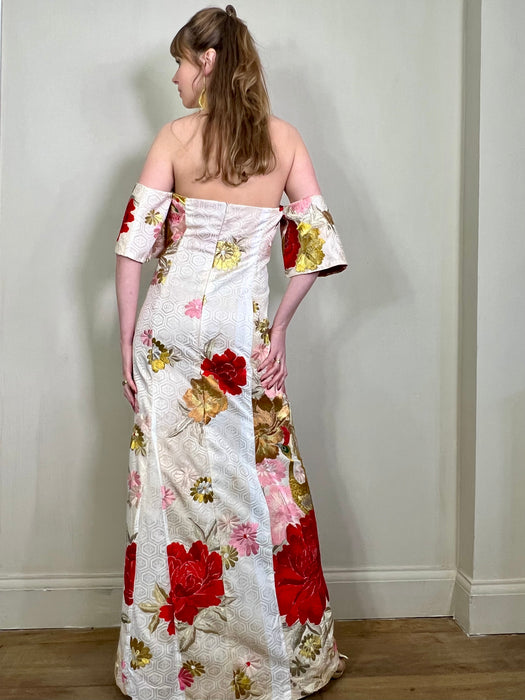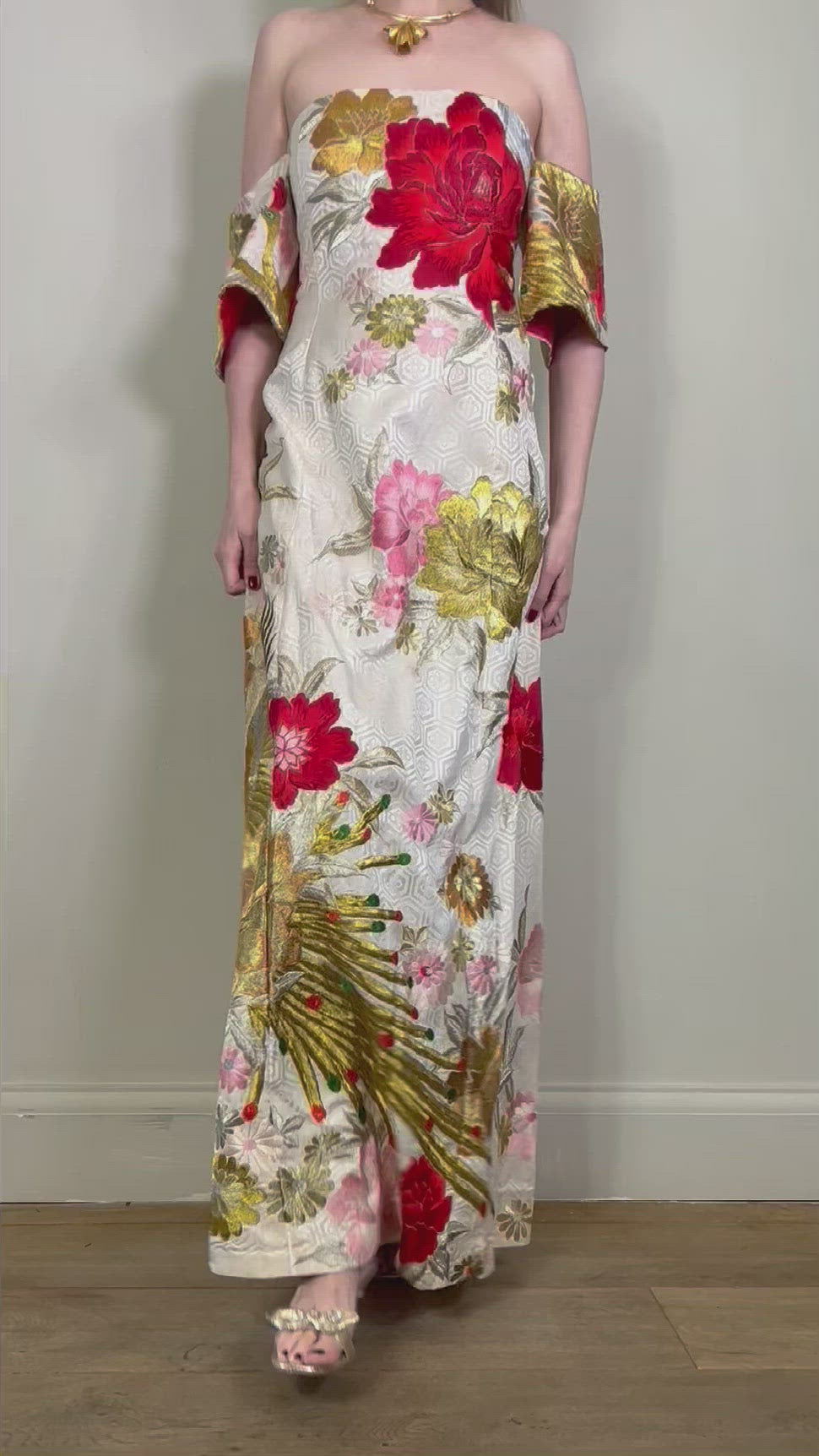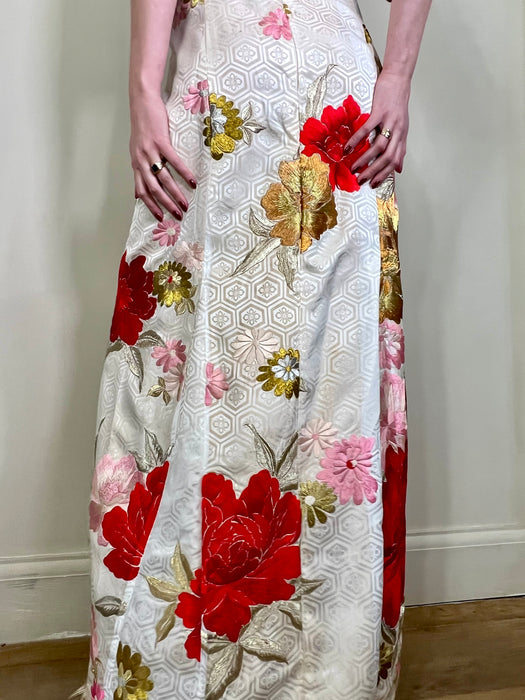 3/ 5 of The Exceptionals. A five piece capsule collection of Antique Kimonos transformed into gowns. 
Absolutely mouthwatering gown made from a salvaged antique Emperor's kimono. The gown has been cut in consideration of the floral print and the positioning of the rising embroidered bird of Paradise mid flight. The fit is cut across the bust in a fitted bustier with an internal boned half corset. Has short flair sleeves attached to the gown that cascade on the shoulders onto the elbows. Has a back zip and a slight kick to the skirt. A very flattering silhouette that is magnified by the blooming red flowers.
Size UK 10