Bless The Holi/Alex Binnie hand painted coat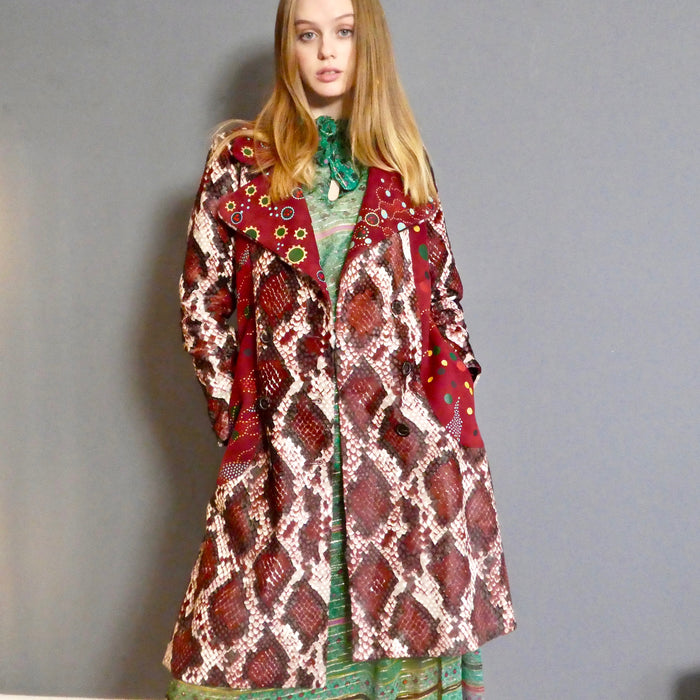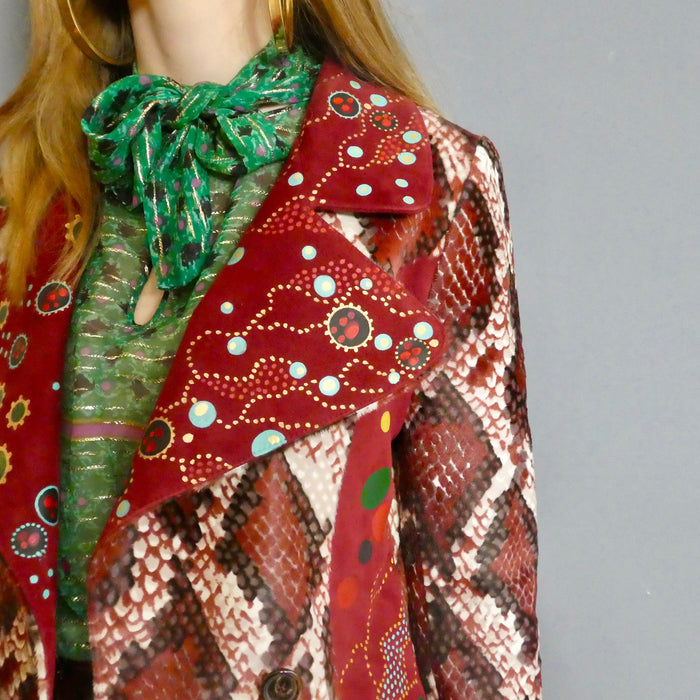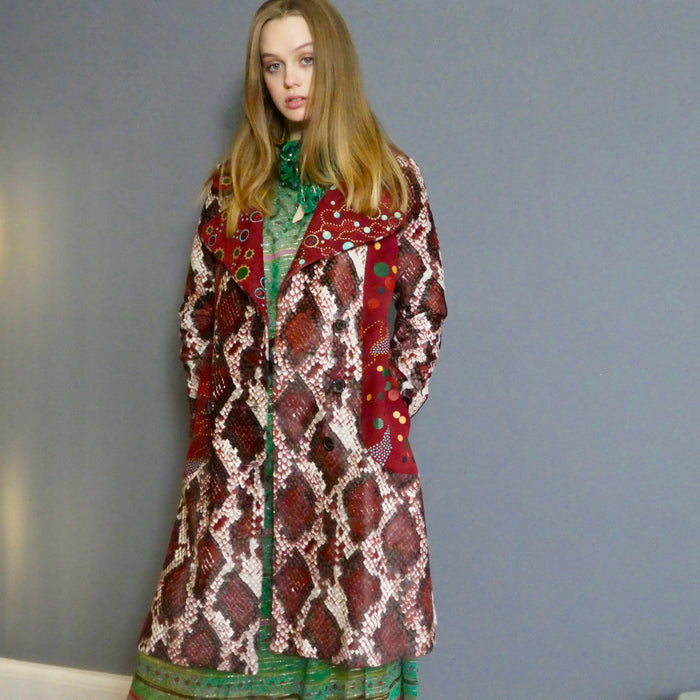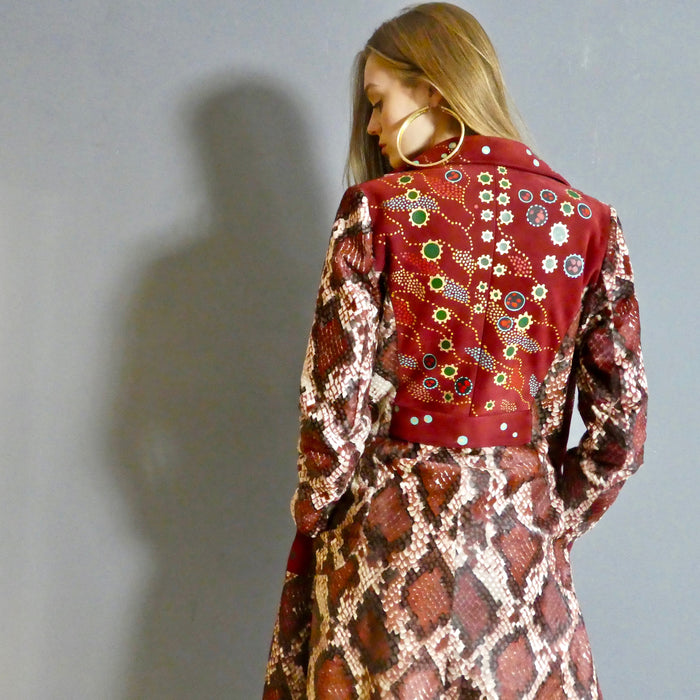 The Mother of all coats! This retro inspired coat  is tailored beautifully, it has wide lapels and suede back and side panels. The main body is made from pony skin. There are two side pockets and three front buttons. Fully lined in silk.
The artist behind the work is renowned tattooist Alex Binnie, who uses tribal designs across most of his work.
This coat is a true one-off and comes in a  S/M or M/L